CB
We are very proud of our excelent staff. This is a demanding company to work for with a very detailed and complex employee training process. All of our sound engineers, LDs and audio visual technicians are very experienced and many are also certified riggers, trained electricians, commercial drivers and highly professional bad asses with talented eyes and ears. We have found our way to a stellar group of folks who our customers come to love and appreciate.
---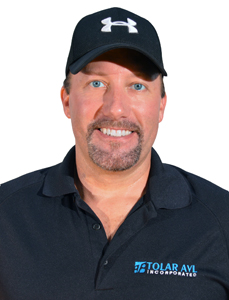 Bob Tolar – President & CEO, Master of All!!!
Our owner and founder, Bob Tolar, has built this company on the principals of community support and a dedication to his many clients and staff. He is responsible for overseeing all business management activities from payroll and accounting to employee training, marketing and customer satisfaction. He keeps a constant vigil on the location and condition of each and every vehicle and piece of equipment in our shop. Ninjas could steal a C-clamp in the night and he would know something was amiss upon entering our facility the next morning. At which point a systematic interrogation of all staff would commence until finally, due to all other possibilities being ruled out and, in staunch defiance of "Occam's Razor", Ninjas would be identified as the culprits. And trust me, there is probably a company procedure that should have been followed in the event of Ninja burglary and we'll all have to hear about it over and over again!
---
Abbey Hill – Production Manager, AV
Engineer
Abbey Hill is hands down every customer's favorite staff member. Not only is she delightful and impressive but she is extremely experienced and has seen every event we do and met every client year after year. People go out of their way to call us, after the fact, just to compliment us on their experience working with Abbey. Having worked for us for many years as a certified rigger and an excellent sound engineer and AV technician, Abbey is now an intelligent planner with a great work ethic. It simply made sense to groom her to be our Production Manager and now she is organizing, booking and planning every event, communicating with customers, scheduling staff and strategizing what pieces of equipment and vehicles will best meet the clients needs and allow us to handle numerous events in a weekend smoothly.
---
Trevor Richardson- Fleet Manager, LD & Display Technician
Trevor Richardson is our fleet manager. He is responsible for making sure that everything that goes out comes back and is returned to perfect working order. He handles all repairs, clean ups and tweeks. He is the guy who walks through the shop and gets a "feeling" that something is missing and won't stop until he figures out what it is and where it wound up. Trevor also handles customer service for all of our equipment rentals and is a skilled LD. Most recently he has become the head technician for our Jumbo Tron division. Trevor is also a world class drummer and skilled wake boarder. A welcomed addition to the North State AV boating team.
---
Robert Wysling – A1 Audio Engineer
With us since 2002, Robert Wysling is one of our longest standing employees. Life long concert sound engineer with 20 years experience, he has done countless festivals and several tours. There is no concert he cannot handle and no band he cannot mix. He is a certified Rigger an is the master of any digital console he comes in contact with. Just a heck of a nice guy to boot, but be warned, he will sing non-stop crooner songs the whole time we're setting up. Like the whole day nonstop. Once he wins you over you're his for life…but those crooner songs man! Sheesh…
---
Daniel Nelson- A1 Audio Engineer
Daniel Nelson has worked for everyone in the north state running sound and we finally have him available to us on a more exclusive basis. At least when he's not out setting up the Backline for his company, Nova Production. Daniel is an exceptional sound guy and has a meticulous nature that fits in line with our most demanding corporate customers. All the extra steps we take to dress and tuck our cables, stands and trussing to create that perfect finished look, well Daniel gets that and enjoys doing it right. He is considered part of the A-team by many of our top customers and he has a positive attitude and excellent work ethic each and every day. He's hilarious to boot.
---
Derek King- Lead Lighting Designer
Derek King is our lead Lighting Designer. He is skilled with concert lighting and moving lights and a master of decorative lighting for special events and corporate parties. He is also the house LD for The Sierra Nevada Brewery and Gold Country Casino. Derek is also a very good sound engineer and has run sound for every local band in our region with several of them telling us he is the best engineer they have ever worked with. He is a skilled lead singer and enjoys long walks in the moonlight…Creepy.
---
Chris Caraway- Video Production Specialist
Owner of Chico Video Production, Chris Caraway is our go to guy for directing, filming, editing and post production. He is also great at handling the visual aspects of our corporate and charity events, including setting up projectors, screens, flat panels and live cameras. Although he really shines when the client wants it recorded and a finished product produced. He can arrange for professional voice overs, background music, create stunning graphics and title pages and even render a fully produced Blue Ray Disc complete with menus.
---
Christopher Burkhardt- Lighting and Stage Set Designer
CB is a Jack of all trades. We can take him anywhere and he is an asset. His history, however, leans toward set and lighting design and he is frequently hired to handle those very things for some very prestigious events from LA to Oregon. He can weld, do wood working, paint, run sound, lighting or video walls and has a great sense of humor. Such a combination can come in really handy during any number of unexpected situations like when the clients homemade props need a professional upgrade.
---