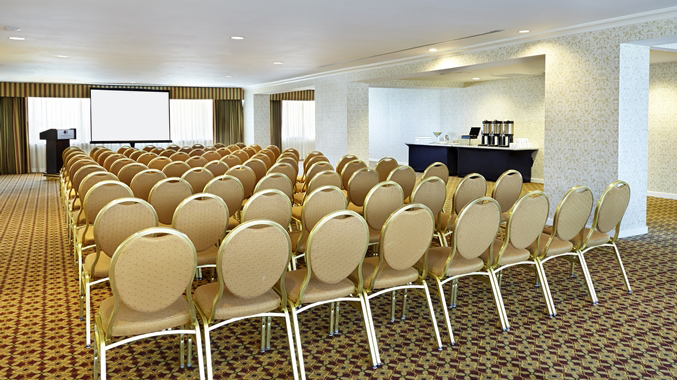 Whether you're hosting a professional retreat or managing a corporate training in Sacramento, Chico, Redding or Roseville, the room that you choose will affect the flow and success of the event. When you're selecting a space for your gathering, consider the size of the room, the layout and the options for incorporating audio visual production equipment.
Size Of The Room
Find out how many people the room holds. Discuss different scenarios with the company from which you will be renting the space. The room will accommodate a different maximum number of participants for a yoga workshop than for an award ceremony.
In addition to your guests, take into account the other participants in your event. You may be hiring servers, performers and technicians. Do you need space for a registration table? A larger room can usually be blocked off to create a more intimate environment, but a smaller area can't be enlarged if the crowd is too big.
Room Layout
Consider the layout within the space as well as the location of the room in relation to the other meeting rooms in the building. If you'll be delivering a loud presentation with booming music, will you interfere with the meeting next door? Perhaps even more importantly, if there is a noisy gathering across the hall, will it hamper your quieter, more formal function?
Options For Lighting And Sound Equipment
Think about the electronic equipment that you'll need for your meeting. If you need a projector, make sure that there is room to incorporate it into the seating arrangements so that everyone can see the screen. Check out the location of the stage and the traffic pattern so that guests won't have to cross over wires. If the room is challenging to find within the building, you might want to rent video monitors or a jumbotron to guide participants to the right place.
Many different factors must work together to ensure that you have a productive event. Create a sound foundation by selecting the right space.