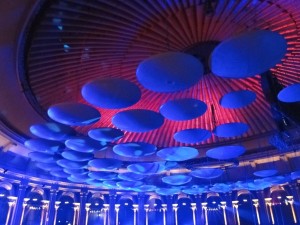 Sound Production in Northern California is one of the most exciting places to see a show or put one on display. San Francisco is still one of the most booming cities in the country, and the arts and music scene there is just one of the great aspects of being a Californian. The best part is that San Francisco isn't the only great community here, either. Sacramento is a great place to put on an event, and beautiful Redding is growing as well.
Choosing an audio/video and lighting production company for a wedding, party, or concert in these communities can be tricky. There are many to choose from, especially here in Northern California, and each one may specialize in certain events and have certain strengths. There are three big tools that can be utilized by someone in search of the proper event company.
How to Choose the Correct Production Company
Referrals
One of the best ways to go about choosing a great audio/video and lighting production company is by referrals from friends or family. If someone has had a wedding or put on a show recently it is helpful to ask them what their experience was like. Many customers get referred to an event service in this exact way. Word of mouth referrals are great for businesses and customers alike, because since they have worked with mutual relationships in the past, there is a trust factor that helps the event service and the customer get things rolling quicker.
Testimonials
Reading through testimonials is another one of the best ways to choose a company that specializes in video services and sound services. Everything that goes into putting on an event makes it a complicated process to rate, and seeing how pleased the previous customers of a company have been, by looking on sits such as Yelp, for instance, is one of the best ways to see if the event service and production company is as committed to quality and their customers as they claim to be.
Portfolio
A look at the experience and previous work of a production service is the third way to analyze if their services would be appropriate for a wedding, party, or concert event. Though production companies are similar in services that they offer, each one may have a different flavor and style to their work, and the best way to see if their strengths and what they specialize in fit a certain customer's needs is to check out the work they have already done.
For production and lighting services all over Northern California, check out Tolar AVL! They are committed to putting on amazing productions and meeting all the needs of their customer. To get in contact with them call 530-342-8860!