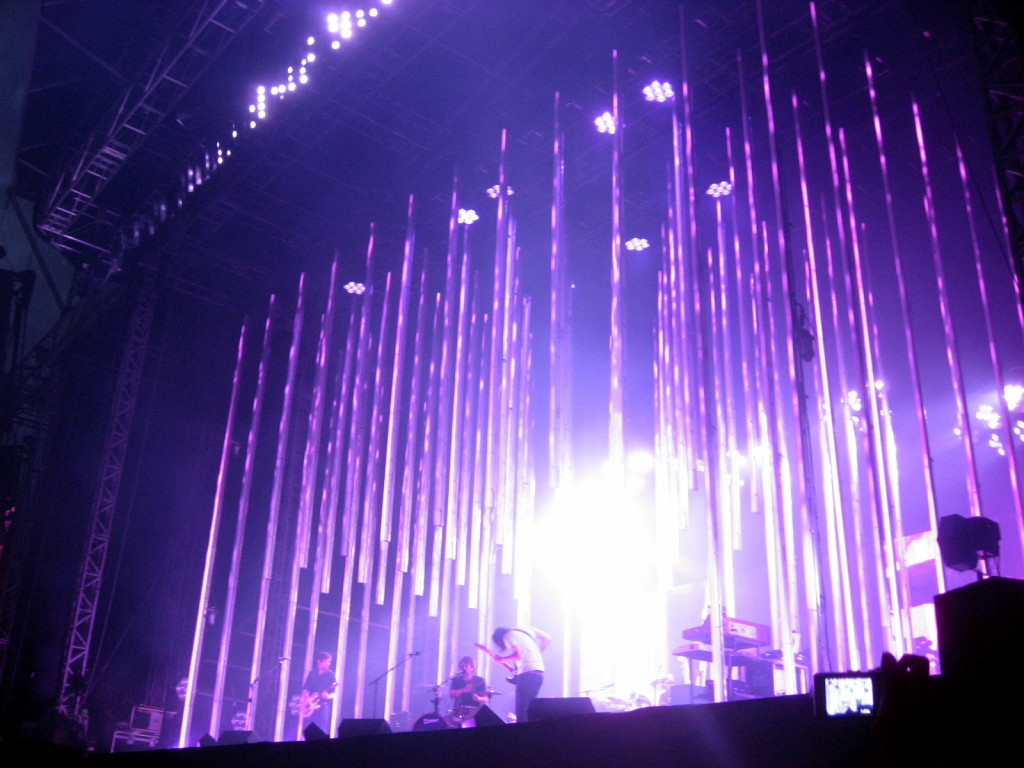 Any audio-visual production or sound production should have good lighting production as part of the game plan. Here are the advantages of great stage lighting during a production.
Offers Emphasis Where You Want It
Perhaps you want to highlight an architectural feature or a piece of art work? Lighting can draw the eye of your audience exactly where you want it.  Lighting can direct your audience, so they see things the way you intend them to.
Setting The Mood
The type of lighting in a space sets the mood for everyone exposed to it. For example, a high energy dance scene may make use of a multitude of bright or flashing lights on the walls and ceiling of a venue, but a subtler spotlight might be used for the main performer in order to emphasize their role in the production.
Colored Lights For Emotions
Different colors of light can be used to enhance emotional aspects of performance. Blue could mean sadness while a haze of green can signify jealousy. Shadows and drama can be created for tense moments.
Portray Elements
Lighting can help a stage production seem like it is raining, storming, or other effects. The illusions created by a good lighting production can add a lot to the believability of a production. A flashing light can make it seem like you are in the middle of a hurricane or thunderstorm.
Using the Dark To Your Advantage
Contrast is important when it comes to lighting on a stage. Darkening areas of the stage and spotlighting others adds emphasis to key areas at precise times during the production.
Enhances Music And Sound
Lighting can be synchronized or designed to enhance the sound experience. This is used by professional musicians all the time.  This combined effect makes for a captivated audience that will be sure to tell their friends and family about the amazing stage production they experienced.
Choosing A Pro
Experience is important when it comes to great lighting production. Having the right equipment is also essential to the job. When you hire Tolar AVL, you will get the most skilled lighting production team available in northern California. We also offer complete packages that include DJs and licensed music. A production company can take your project or event and turn it into something that is stress-free and fun for you. No matter what size of stage production you have in mind, we can help.