We are very proud of our excellent staff. This is a demanding company to work for with a very detailed and complex list of expectations and procedures. All of our sound engineers, LDs and audio visual technicians are very experienced and many are also certified riggers, trained electricians, commercial drivers and highly professional bad asses with talented eyes and ears. Many of them work only part time or seasonally for us with the exception of the following four of us, who are full time employees.
---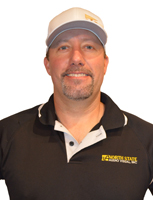 Bob Tolar – President & CEO
Our owner and founder, Bob Tolar, has built this company on the principals of community support and a dedication to his many clients and staff. He is responsible for overseeing all business management activities from payroll and accounting to employee training, marketing and customer satisfaction. He also specs and designs all systems integration projects, oversees installations and plans and designs all new equipment purchases for the production division. He is a licensed California C-10 and C-7 electrical contractor, is a Certified Technology Specialist (CTS) and a licensed pilot.
---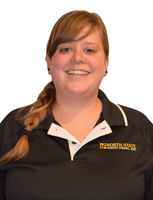 Abbey Hill – Production Manager, AV Engineer
Abbey Hill is hands down every customer's favorite staff member. Not only is she delightful and impressive but she is extremely experienced and has seen every event we do and met every client. People go out of their way to call us, after the fact, just to compliment us on their experience working with Abbey. Having worked for us for over a decade, she is an excellent sound engineer and audio visual technician. Abbey is now our Production Manager and part owner of the company. She is organizing, booking and planning every event, communicating with customers, scheduling staff and deciding what pieces of equipment and vehicles will best meet the clients needs and allow us to handle numerous events in a weekend smoothly.
---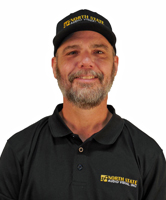 Matt Strausbaugh- Rental & Fleet Manager
If you are picking up or dropping off a rental, chances are you will meet Straus. He is friendly and cares about making sure you have every last thing you need to have a successful and stress free experience. He maintains our entire fleet of equipment, keeping it looking good in working order, handles all warranty repair arrangements and shipping and receiving. He is also a skilled sound engineer the only one among us who could figure out Lake Processing when we first deployed it. Luckily for us he is also a great teacher.
---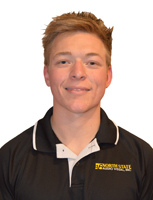 Justin Thomson – Systems Integration Division Sales Director
Justin is extremely detail oriented and meticulous which makes him the right choice to design and manage your audio visual installations. Having spent his entire adult life in production, he is also an exceptional sound engineer with a great ear. An avid guitarist with many stage performances under his belt, he grew up in a rock church. So he understands how to meet the specific needs of our church clients using state of the art audio visual tech.
---