CB
We are very proud of our excellent staff. This is a demanding company to work for with a very detailed and complex list of expectations and procedures. All of our sound engineers, LDs and audio visual technicians are very experienced and many are also certified riggers, trained electricians, commercial drivers and highly professional bad asses with talented eyes and ears. We have found our way to a stellar group of folks who our customers come to love and appreciate.
---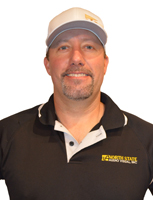 Bob Tolar – President & CEO
Our owner and founder, Bob Tolar, has built this company on the principals of community support and a dedication to his many clients and staff. He is responsible for overseeing all business management activities from payroll and accounting to employee training, marketing and customer satisfaction. He also specs and designs all systems integration projects, oversees installations and plans and designs all new equipment purchases for the production division. He is a licensed California C-10 and C-7 electrical contractor, is a Certified Technology Specialist (CTS) and a licenced pilot.
---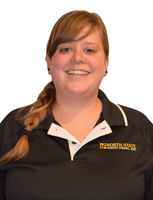 Abbey Hill – Production Manager, AV Engineer
Abbey Hill is hands down every customer's favorite staff member. Not only is she delightful and impressive but she is extremely experienced and has seen every event we do and met every client. People go out of their way to call us, after the fact, just to compliment us on their experience working with Abbey. Having worked for us for over a decade, she is an excellent sound engineer and audio visual technician. Abbey is now our Production Manager and part owner of the company. She is organizing, booking and planning every event, communicating with customers, scheduling staff and deciding what pieces of equipment and vehicles will best meet the clients needs and allow us to handle numerous events in a weekend smoothly. She is a certified rigger, world class monitor engineer and one heck of a truck driver as well.
---
Derek King – Head LD & Visual Technology Specialist
Derek is a very experienced LD who went out into the world and learned how a bunch of other major companies do things and then came back to us and taught us all what for. He is the master of Grand MA2 and Avolites, which are the two platforms we employ for lighting control and is an expert moving light programmer and operator. Since being here at North State AV he has also taken on being our LED video wall tech and AV technician for everything visual including projectors, screens, switchers and live camera shoots. If how it looks is the focus, then it's his department. His standards are high and his effort is 110% every show.
---
Daniel Nelson- A1 Audio Engineer
Daniel Nelson has worked for everyone in the north state running sound and we finally have him available to us on a more exclusive basis. At least when he's not running his backline company, Nova Production. Daniel is an exceptional concert sound engineer and has a meticulous nature that fits in line with our most demanding corporate customers as well. All the extra steps we take to dress and tuck our cables, stands and trussing to create that perfect finished look, Daniel gets that and enjoys doing it right. He is considered part of the A-team by many of our top customers and we trust him on our largest events.
---
Joel Matzinger – Fleet Manager
Joel is the keeper of the assets. We like to share the fact that every piece of equipment and vehicle we own is in perfect working order, with no glitches, ghosts in the machine or aesthetic short comings. It takes a lot of time, effort and knowledge to be able to maintain a fleet our large in perfect working order. This is only possible because of the talents and efforts of this man. An experienced electrician and fabricator, there is little he cannot do.
---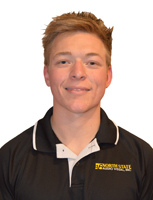 Justin Thomson – AV Technician & Audio Engineer
Justin is an exceptional sound engineer with a great ear. An avid guitarist with many stage performances under his belt, he understands what musicians want out of a stage mix and always satisfies. skilled in multiple areas of AV, he makes the job look easy, moves fast and is always in control and relaxed. His setups are the cleanest and most meticulous we have ever seen, with perfect cable runs and balanced symmetry and his audio mixes are pristine each and every time.
---
Nick Hansen – Lighting Designer & Operator
We trained Nick from scratch to be our second LD but then he vastly exceeded our expectations. He quickly learned both the Avolites and Grand MA platforms until he was an expert operator. Skilled at setting up and running moving lights he also has an exceptional eye for decorative event lighting and can create a room transformation that will blow your mind.
---
Alex Hansen – Audio Engineer
We discovered Alex mixing sound for a band on an IPOD at a local club and after bringing him in to help out, discovered he is a total gear head who figures out how to use every feature of every piece of gear at his disposal. His understanding of digital networked audio, digital consoles, control systems and processors is a result of lots of research, reading manuals until he's blue in the face, and nerding out on it for hours in our nerdery! If there is a challenge that no one else wants to tackle, we call him in, he figures it out and then shows us how to do it.