We are very proud of our excellent staff. This is a demanding company to work for with a very detailed and complex list of expectations and procedures. All of our sound engineers, LDs and audio visual technicians are very experienced and many are also certified riggers, trained electricians, commercial drivers and highly professional bad asses with talented eyes and ears. We have found our way to a stellar group of folks who our customers come to love and appreciate.
---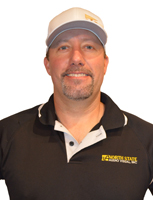 Bob Tolar – President & CEO
Our owner and founder, Bob Tolar, has built this company on the principals of community support and a dedication to his many clients and staff. He is responsible for overseeing all business management activities from payroll and accounting to employee training, marketing and customer satisfaction. He also specs and designs all systems integration projects, oversees installations and plans and designs all new equipment purchases for the production division. He is a licensed California C-10 and C-7 electrical contractor, is a Certified Technology Specialist (CTS) and a licenced pilot.
---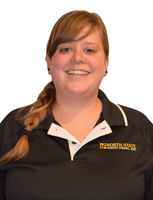 Abbey Hill – Production Manager, AV Engineer
Abbey Hill is hands down every customer's favorite staff member. Not only is she delightful and impressive but she is extremely experienced and has seen every event we do and met every client. People go out of their way to call us, after the fact, just to compliment us on their experience working with Abbey. Having worked for us for over a decade, she is an excellent sound engineer and audio visual technician. Abbey is now our Production Manager and part owner of the company. She is organizing, booking and planning every event, communicating with customers, scheduling staff and deciding what pieces of equipment and vehicles will best meet the clients needs and allow us to handle numerous events in a weekend smoothly. She is a certified rigger, world class monitor engineer and one heck of a truck driver as well.
Matt Franklin- System Designer and Sales Director
Matt is a skilled and creative system designer with many years experience in the performance, theater and IT industries, making him a powerful asset in developing well researched and effective solutions to clients system needs. He has a particular skill at programming, IP network administration, system tuning and general egg head stuff like that.
---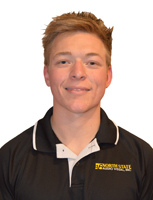 Justin Thomson – AV Technician & Audio Engineer
Justin is an exceptional sound engineer with a great ear. An avid guitarist with many stage performances under his belt, he understands what musicians want out of a stage mix and always satisfies. skilled in multiple areas of AV, he makes the job look easy, moves fast and is always in control and relaxed. His setups are the cleanest and most meticulous we have ever seen, with perfect cable runs and balanced symmetry and his audio mixes are pristine each and every time.
---