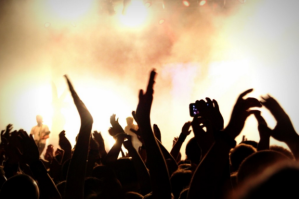 Great music is one of the best parts of life for many people. Most people remember the first concert they ever went to. "What kind of music do you listen to?" is a question many people ask when trying to get to know someone, and concert shows and venues make a great date when trying to impress someone. So what makes attending a concert or show so amazing? This really is a question worth asking.
Especially in California, concerts, shows, and productions are some of the most exciting events that there are out there. Many of the best bands in the world even started here. Production and lighting companies of California have been a big part of many of the most successful bands in history.
3 Reasons Productions Are Amazing
See the Best Musicians
The professional sound quality provided by the best production companies makes seeing your favorite musician one of the reasons that concert venues are so exciting. Everyone loves a good concert and many people are getting excited about the way that professional audio productions make their favorite musician sound. Sure, listening at home through headphones is a great way to listen to music. But nothing beats going and seeing someone in person.
Great Production Companies
One of the biggest reasons that events are so much fun to attend is the great production companies that put them on. The audio, video, and lighting work that goes into putting on a great production is the hard process of behind-the-scenes effort that goes into a production. This same kind of work is put into any event that requires lighting and audio, such as a state fair or a wedding. Many people don't realize that it's the professional production companies that have been putting on the events that they've been enjoying their whole lives.
A Great Way to Get Out
One of the best things to do in California is get out and see a production put on. Whether at a wedding, a concert, or a party, professional events and concerts are a great way to spend time with friends. There's a reason that the Super Bowl has a half time show and that hundreds of thousands of people flock to concerts every year.
For professional audio, video, and lighting services in Northern California, Tolar AVL is the way to go. Their commitment to excellence and to putting on a great production has made them a favorite of event planners in the areas of Redding, Chico, and San Francisco. To book them for an event today, give them a call at 530-342-8860!