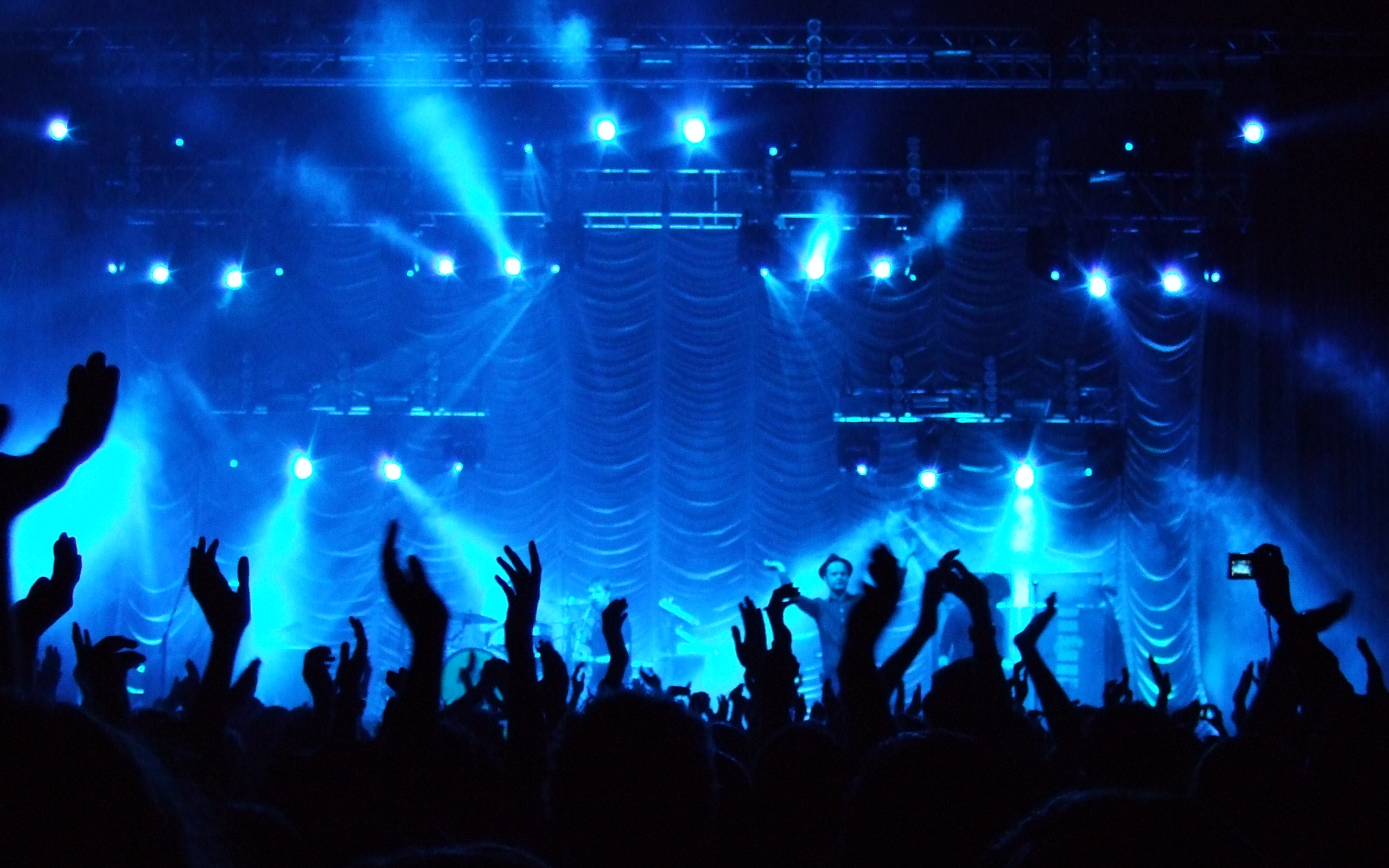 Planning an event is no easy task. Between deciding the food, guests, entertainment, and decor, it can feel like you have no decision making power left when it's all done. On top of that, if you want to have any sort of lighting, video presentation, or even music, you need to contact completely different vendors…for all of them. However, at Tolar AVL, we can provide you with all of the tech for your event. Unlike competition, we don't just specialize in audio-visual production or lighting, we specialize in all things tech.
Event Lighting
Lighting can not only give a great look to your event, it can accomplish so much that you may be able to downsize your decor. Whereas a table linen can only cover so much, the right lighting can span an entire room. We don't only do general event lighting, but stage lighting as well. Many indoor stages are already outfitted with a lighting system, but our services are perfect for lighting at outdoor events like open-air plays and concerts, or your beautiful outdoor wedding.
Video Services
Tolar AVL can provide the visual equipment that you need for you event. We have movie screens and projectors ranging in size up to 9'x12', perfect for your event indoors or out. These are great for presentations, slideshows (that one might see at a graduation or birthday party), films, and more. We even have Jumbotron rental available.
Audio Services
Any audio services that you could need to go along with our video services we've got. We have the audio equipment to broadcast your movie or presentation as loud as you need. Whether you're planning a small private event or a community wide festival, we can set you up with the audio visual system that fits your needs.
On top of lighting and AV, Tolar AVL also has pipe and drape rental. This essential part of AV is what allows for a "behind the scenes" at your event. Pipe and drapes hide all of the ugly technological wiring that is crucial to the success of your event. At Tolar AVL, we can be your one stop shop for party tech, so call today to let us know what you need!