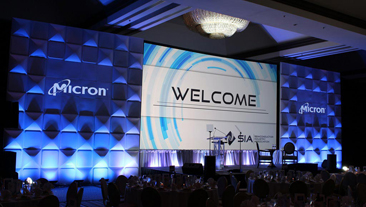 Projectors & Screens
-
We have several models of projectors available to our professional video services clients. These range from small compact affordable 3500 lumen projectors all the way up to 14400 lumen stadium projectors with high end features like edge blending and multiple lens option available. All of our projectors are modern, wide screen and high definition. Our screens come in many sizes from 6-20 feet wide. They are available with full surround black veneer dress kits or can be hung with a nice clean finished frame. We have front & rear projection materials. Our projection services are second to none.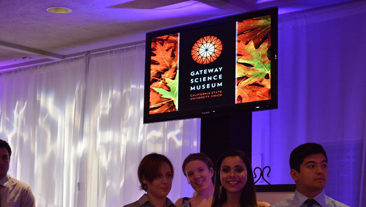 Flat Panel Displays
-
If space is a consideration or if you prefer the look, we recommend flat panel displays as a possible solution. These are available in sizes ranging from a 24 inch confidence monitor to a huge 80 inch LED big screen. If multiple units are ordered we make sure they are identical. All of our TVs are kept in perfect condition and these can be either flown from an overhead truss or mounted to a truss tower and base plate as shown here. We cover our truss stands in black spandex to hide all of the cabling and give the completed structure a super clean finished look.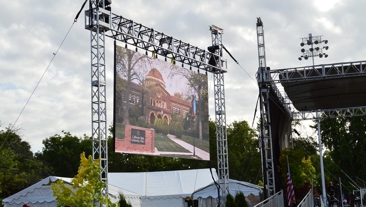 LED Video Walls
-
Our led video panels are 5000 nits in brightness and have a pixel pitch or resolution of 7 mil. They can be assembled into any size screen that utilizes up to 120 panels, giving us a maximum screen size of about 13.5' x 25' or 2 separate screens that are 10.5' x 16.8'. These are fully weather proof outdoor screens that can be rained on and are visible during the brightest daylight hours. For indoor events, we dial down the brightness to about 10% and they look incredible. These can be curved as well to create unique video elements like cylinders.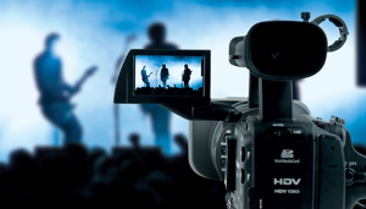 IMAG Recording and Editing
-
We can do a live camera shoot using up to 4 HD cameras and we are experts at directing our camera operators through our Clear-com communication system and switching the shots together into a cohesive finished show that can be displayed on screens, recorded for editing later or for immediate delivery to the client. We can also stream to a remote location. We are also capable of generating real time overlays like nameplates and picture in picture.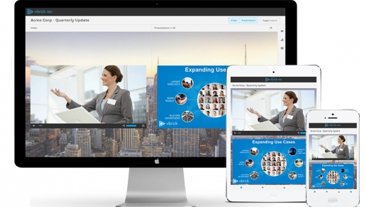 Webcasting
-
Streaming video to a remote location involves several elements for us. We compress the feed into an MPEG4 file format using an H.264 codec while maintaining the HD image and sound quality. The audio is taken directly off our sound console and time aligned perfectly to compensate for any latency in the HD camera video feed then re-embedded into the video for a broadcast quality finished product that can be streamed to YouTube, Facebook, you private Wowza server our any number of other online services that allow it to be viewed from anywhere in the world.